It occurred to me this morning that as long as I keep these weekly posts going with no breaks, I'll know exactly how long I've been doing them. 52 editions later will be a year! We'll see about that.
It's June and I'm excited because -- My birthday is soon! In just two more payments, I'll be down to one student loan and that should be paid off sometime next year (if all goes according to plan). We have VIP tickets to see Motion City Soundtrack in less than two weeks!
I'm trying out Mint.com for budgeting again, now that our credit union is compatible with their site. I have been having fun setting up virtual budgets so we can track our spending in some common overspending categories (restaurant/fast food, movies). I have lofty savings goals for this year and I'm hoping that this helps us make it.
I kind of want this swimsuit. Not having to slather my arms in sunscreen would be pretty awesome. I know you can get rash guard shirts (I have one), but this is all-in-one! I don't particularly care about getting tan lines either.
Look at this pretty fabric that I bought! I'm limiting my hobby-related purchases this month. I got two new feet for my sewing machine (walking & vertical overlock) and will get matching thread as well as some complementary fabric in a single color. I'm thinking either a dark blue or some kind of green (darker). I have no idea what I want to make with this fabric, but I bought 3 yards. I also have no idea why I'm suddenly really into these kind of tropical floral prints.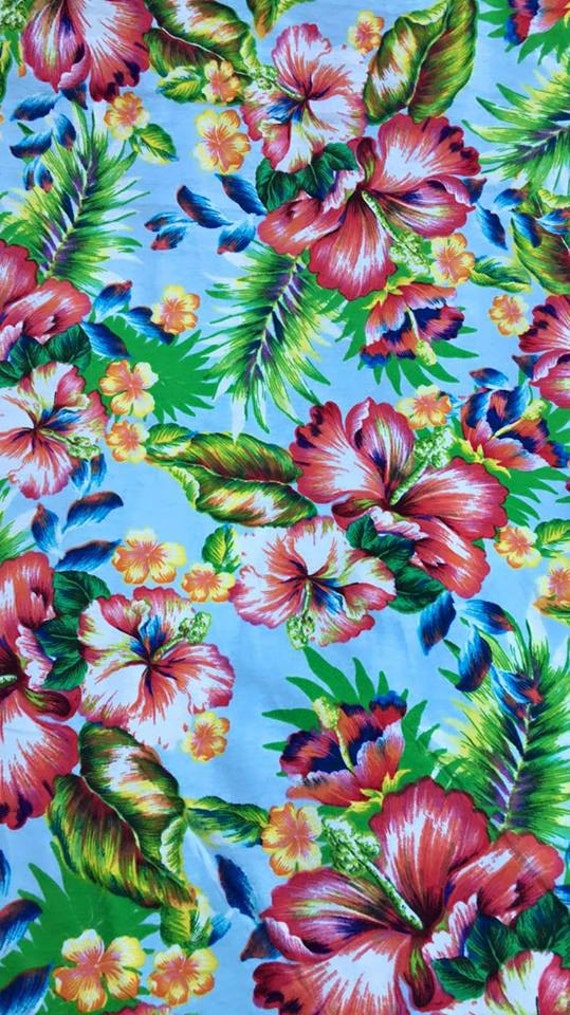 GIF of the week
Probably my most favorite GIF ever.
Photo of the week
I was trying to get a tattoo on Memorial Day... I didn't, but I did finish the outline for another Neko Atsume cross stitch.