In case I've never mentioned it before, Boyfriend and I love travelling. In fact, we are hoping to spend some time travelling in a couple of years, once he's all graduated. It's a lofty dream at this point, when our primary financial focus is still to keep us warm this winter, but lofty dreams are important to keep folks like us happy.
We've been on a number of vacations together in our 2.5+ years together.
In March of 2010, we went to Washington DC. We spent the whole day walking around with our backpacks, then met up with my aunt for a night. It was a really quick trip, but we actually packed in quite a lot and it was lots of fun. The timing was terrible, but it's all we could fit with our overlapping Spring Breaks.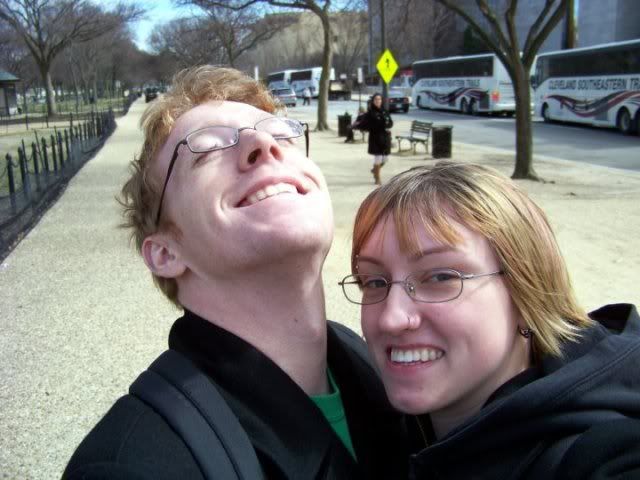 Then in May of 2010, with my graduation from university and Boyfriend's potential re-deployment looming, we whisked away on another vacation, to New York City. We got to spend a few nights there, enough time to see the American Museum of Natural History, Liberty Island and Ninja New York (totally worth it if you're into cheesy stuff like we are). We are definitely not done exploring, but hestiant to go back via bus, since all my experiences in bussing to New York have resulted in 6+ hour rides. I think, next time, we'll just have to work on timing the trips better (not during rush hour on a Friday!).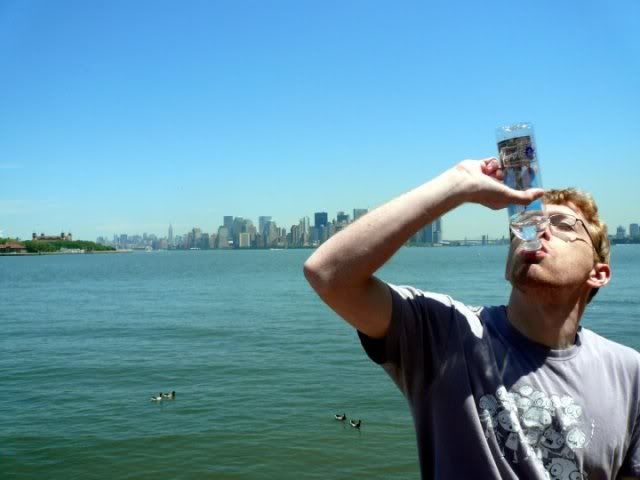 Next up, not exactly a vacation, but I tagged along with his family to California (for a funeral, but have I mentioned how much his dad rules for paying for my airfare?). We had some time to ourselves there and spent it in the pool, and wandering around in the dry heat (which, let me tell you, coming from someone who experiences her fair share of humidity every summer, IS AWESOME). I'd definitely like to go back someday to see more, with our own transportation.
In 2011, we travelled to Seattle before my job at Sony ended, using up the rest of my vacation time. It's a favorite spot for Boyfriend, and I started to love it too. I'm not sure I could handle all the rain, but we lucked up with a few really sunny and beautiful days. Another place I'd love to go back to explore more of, especially with a car so we can drive around and get some views in. Oh, by the way, don't bother with the state capitol. It's SUPER boring.
We also drove down to Virginia (definitely flying in the future!) for a good friend's wedding. It was a short trip, but I liked the area and would definitely like to go back and see more someday. Richmond is supposed to be pretty cool.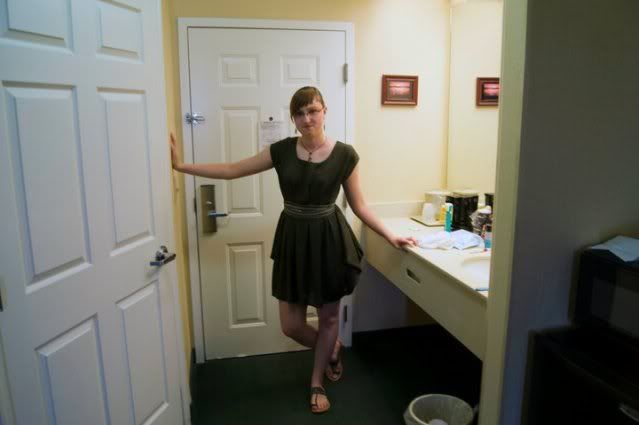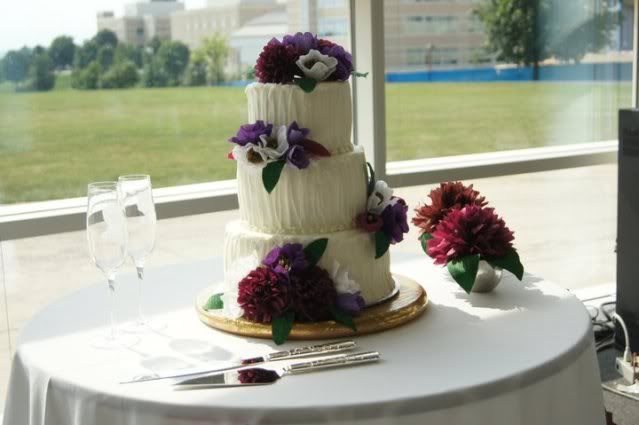 This year, we went back to Washington DC and stayed in a hostel to keep costs low. That is an option that we will certainly look into for future travelling. You really can't beat $25/night/person, with free linens, towels, and fridge access. We also went back to Maryland in May for my aunt's wedding.
In between all this was the occasional trip up to Maine to see my grandmother, a trip to New Jersey and New York to visit friends, and more local stuff like King Richard's Faire. I'd kind of like to go back this year, but due to some health issues, I probably wouldn't be able to drink, and that yard of ale made the whole experience worthwhile. Not that it wasn't fun when I went a second time (in the same season) with my family and stayed sober.
As for the future? Well, there's a lot of places I'd like to go back to, but I'd also really like to check out new places. I'd love to explore Chicago, and I have family out there that I haven't seen in 10+ years. I'd like to see the Southwest and see some big cacti. Someday, I'd like to go on a cruise and see clear ocean water, like in the Caribbean isles. Of course, there are a lot more international locations I'd love to visit, but those are well beyond my dreams at this point. I'm not sure why I love traveling so much (it's not the airports). Maybe I just like seeing more of the world I live in. Is that so strange?
What are your favorite places to travel to? Any recommendations for us?